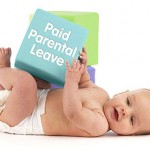 From 1 January 2011 the Australian Government started the much anticipated Paid Parental Leave scheme.
It is designed to support all types of working parents in the vital first year of life with a new baby, not just those that are full time.
It is government-funded, so make sure you understand what you are entitled to so you get the most out of your tax dollars. If you are unsure if it applies to you, how much is paid, when you can get it and how to claim, here is a summary.
Who can get it?
To be eligible you need to be:
The primary carer of your baby or recently adopted baby
An Australian resident
Not currently working
Our working before you give birth or adopt your baby for:

at least 10 of the 13 months prior, and
worked for at least 330 hours in that 10 month period (just over one day a week), and
had no more than an eight week gap between two consecutive working days.

On  individual adjusted taxable income of $150,000 or less in the prior financial year
What do you get?
Parental Leave Pay is paid for up to 18 weeks at the National Minimum Wage – currently $570 a week before tax.
This does not mean you miss out on any of your employer's paid leave. It is paid as well as any existing employer agreements.
When do I get it?
It can be taken any time within the first year after birth or adoption.
It can be taken before, during or after any of your existing entitlements such as your employer's paid parental leave, and any annual and/or long service leave you have owing.
How do you get it?
Only the birth mother or initial primary carer of an adopted baby can make the claim (unless there are exceptional circumstances).
Visit Centrelink's online services to make your claim. You can lodge your claim up to three months prior to the expected date of birth or adoption of your baby. This is good idea as, although the website is pretty easy to use, your sleep deprived brain may have trouble dealing with all the details.
Make sure you nominate a start date for your Paid Parental Leave that is within 34 weeks of the birth or adoption of your baby.