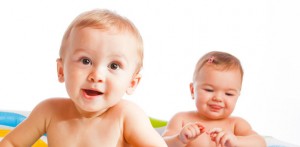 As a first time parent you are probably daunted by the prices of all the baby paraphernalia you'll need and the huge sum it will add up to. The good news is there is ways to obtain it all without spending a cent.
1. Ask for hand-me-downs from your friends who have had babies
Ask all your friends who have kids if they want to hand down to you their baby stuff they have finished with. You will find many people are keen to get rid of all the gear that takes up so much storage space. Or, ask them if they mind lending you items for you to return before they need them again for their next baby.
2. Find free stuff within your community
The Freecycle Network™ is a grassroots and nonprofit movement of people who are giving and getting stuff for free in their own towns. It is popular with parents getting rid of their baby stuff. There are 175 groups in Australia and membership is free.
3. Take advantage of gifts for those things you must have new
Often friends and family members ask what you would like as a gift. This is a good opportunity to ask for those items that it is not recommended you obtain second-hand. These are:
Baby car seats: It may not meet current Australia standards, you will miss out on recent improvements in safety design, and/or it may have been in a car crash resulting in compromised safety.
Cots: Australia has mandatory safety standards that an old cot may not meet. Furthermore, it may be coated with toxic lead paint that you do not want baby chewing on or breathing in.
Mattresses: These could have dust mites in them that may trigger an allergic reaction.
These items can be expensive so you could arrange eager friends and family to pool their gift money together for you.